Ideal Accommodations for Your Student & School Groups Kissimmee Vacation
Taking a Student Group to
Walt Disney World® Resort

?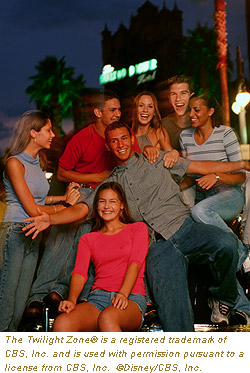 From tykes to teens, grads to coeds, groups from around the world are choosing the Walt Disney World® Resort area as their trip destination for the year. Student groups from all parts of the country are happy to discover that Royale Parc Suites offers a variety of accommodation options that make an Orlando trip affordable for every young person in their group.
The Walt Disney World® Theme Parks have always been a favorite among young people. But this year, there's even more for youth groups and their leaders to get excited about, including an assortment of new attractions, making Royale Parc Suites the ideal destination for student group travel.
It's great to see students so excited, just taking it all in and experiencing it all together with their friends and classmates. We realize that student group travel may be the only way that some children will ever experience a Walt Disney World® Resort and Kissimmee vacation. Plus, it's completely different from a typical family visit. Classmates experience the magic in their own special way!
Performing groups such as choirs, bands, cheerleading squads, dance ensembles and drill teams can audition for the honor of being part of the Disney show through the Magic Music Days program. It's an experience full of emotions, excitement, pageantry and pride that is sure to be the highlight of the year and a magical moment to be treasured always.
Disney Grad Nite is as much a part of high school graduation as caps and gowns, diplomas and pomp and circumstance. On magical spring nights each year, the Magic Kingdom® Park hosts the biggest-and-best graduation tradition, full of top-name musical performers, thrilling theme park attractions, Disney Characters, high-energy dance floors and special times with life-long friends.
Old Town Kissimmee – The New Hot Spot for Groups and Families
Enjoy shopping, dining, attractions and rides at Old Town Kissimmee. Whether you want to stroll down the brick-lined streets with more than 75 specialty shops, treat your taste buds to an abundance of culinary choices, or ride the exhilarating roller coasters, Old Town has the wide assortment of entertainment options for your school group or family.
Royale Parc Suites
is the ideal lodging choice for school groups looking to enjoy a
Walt Disney World® Theme Park Package
, Old Town, or any
Kissimmee
vacation.
Contact us
to learn more about our rates and world-class amenities.