Located Near the Holy Land Experience
and 1.3 miles from the Walt Disney World® Resort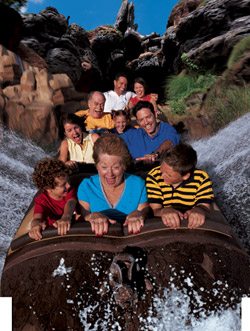 Churches from many denominations have used our hotel in Kissimmee, Florida for weekend youth outings, family and congregation annual trips, couples retreats, and even trips for underprivileged kids.
Several notable reasons to bring a group would include Night of Joy, where you can feel the joy at live concerts by some of Christian music's most praiseworthy performers located at the Walt Disney World® Resort.
There are a multitude of Orlando area attractions ideal for your church group to enjoy – don't forget about the Holy Land Experience located just 10 minutes from the Royale Parc Suites.
At Epcot®, enjoy 'Holidays Around the World' and discover the joy of holiday celebrations, customs and characters from different countries and diverse cultures all around the world. (November 23, 2011- December 30, 2011) Celebrate the holiday season with the nightly Candlelight Processional, an inspiring musical retelling of the Christmas story with a brilliant orchestra, a choir of hundreds and a celebrity narrator.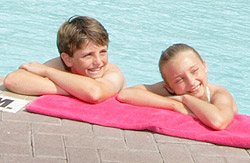 Royale Parc Suites is happy to offer plenty of FREE parking for church buses and vans! A private location for afternoon and evening church study classes for up to 50-60 persons is available for a nominal daily fee.
To make sure your church group's rooms are close to the best Orlando area attractions and events, reserve your suites now at our hotel in Kissimmee, Florida!